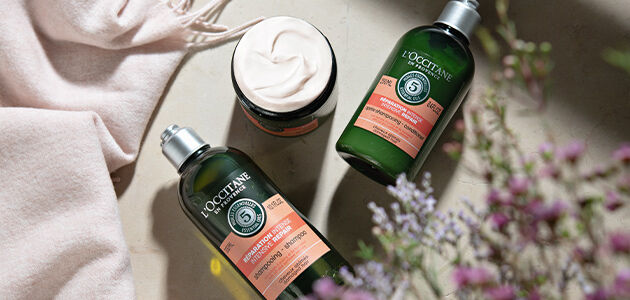 Aromachologie Collection
The power of essential oils devoted to hair beauty. Formulated with associations of five essential oils for sensorial and effective hair care rituals adapted to each concern, discover L'OCCITANE's natural hair care products for light and beautiful hair.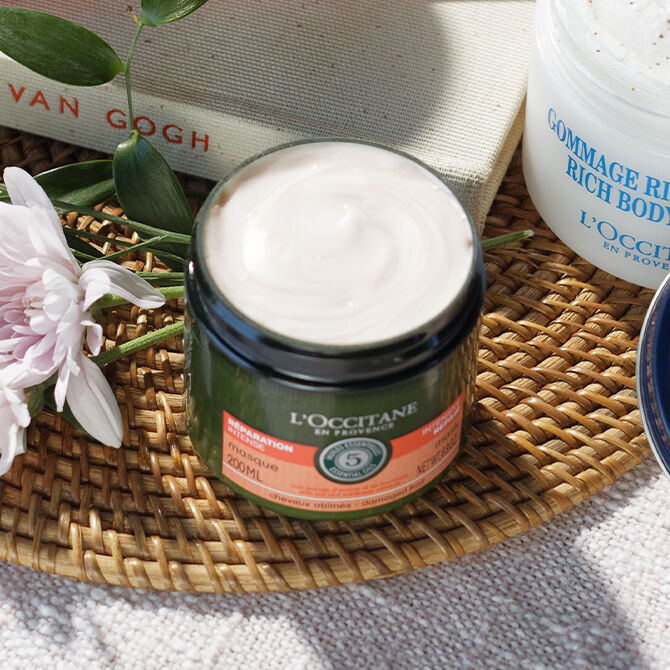 REPAIR YOUR HAIR
Transform your hair from dry and damaged to strong and shiny, with the power of 5 essential oils, plant-derived amino acids to help repair the hair fibre as well as shea butter and sweet almond oil to soften and protect. This 3-minute regenerating mask leaves behind an aromatic scent.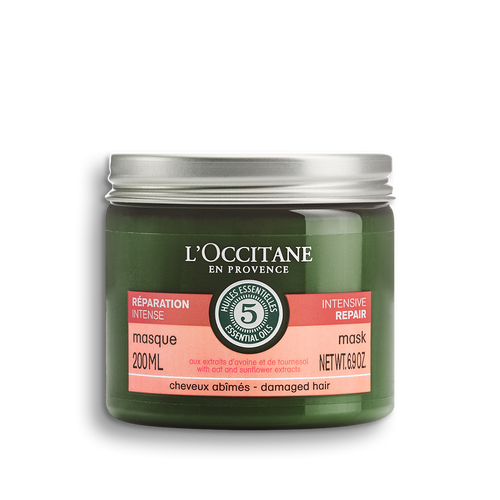 Intense Repairing Range
The Aromachologie Repairing collection is perfect for dry and brittle hair. Combining essential oils and anti-breakage complex with plant-derived amino acid, this range offers effective and fragrant hair care that repairs and strengthens your luscious locks.
Purifying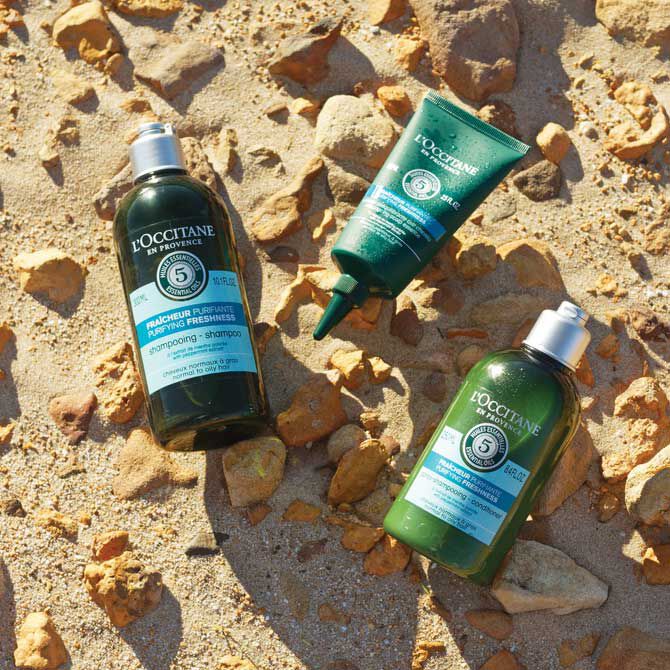 FOR FRESH, CLEAN HAIR
The silicone-free Purifying Range is perfect for normal to oily hair - with 5 natural essential oils: peppermint, thyme, grapefruit, lavender and caderwood - it deeply cleanses and detangles your hair.
Purifying Range
Treat oily scalp with the Aromachologie Purifying hair care range. Formulated with essential oils, rebalance excess sebum (oil) to leave your hair cleaner for longer, with a soft and shiny finish.
Gentle & Balance Range
Our Gentle & Balance hair care range is formulated to be gentle on sensitive scalps, providing a hair care experience that is stress-free and comfortable.
Strength & Volume Range
Fine hair? Lack of volume? Our newest hair care routine gives strength and body to thin hair. It's formulas combine five stimulating essential oils with strengthening amino acids, which act to help strengthen the hair fibre, coat the hair and reduce hair fall due to breakage.