How To Exfoliate: A Head-to-Toe Guide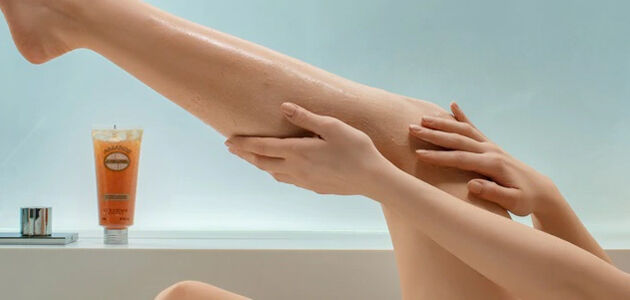 Face scrubs, lip scrubs, body scrubs, hand scrubs, foot scrubs... It seems there's a scrub for every part of the body! Exfoliators are great for sloughing away dead cells, flaky skin and excess sebum, lifting away impurities, and buffing away rough skin. They help to stimulate cell renewal, prevent ingrown hairs, cleanse deep down, and leave your skin feeling softer and smoother. What's not to love? We give you the lowdown on exfoliators and how to exfoliate, so you'll know which one to use – and how to use it – for softer, purified skin.
What's the difference between our body scrubs?
This exfoliating paste is enriched with a delicious blend of almond butter and almond oil, and infused with crushed almond shells and sugar crystals, offering the perfect exfoliation for the entire body. It's creamy texture removes dead skin while also moisturising the skin leaving a silky smooth finish.
Specifically formulated for even the driest skin, our moisturising body scrub is formulated with 10% Shea butter, apricot oil & finely ground nutshells to offer gentle, yet effective, exfoliation. It's ideal to smooth and soften skin, preparing it for moisturising care.
A muesli-like body scrub for a tailor made exfoliation. This scrub can be used on its own or mix it to your Almond Shower Oil, to transform it into a silky paste. It will perfectly exfoliate your skin, remove dead skin cells and help reduce the appearance of ingrown hairs.
Recommended For You
Cold weather presents a host of challenges for your skincare regime, but armed with the right products and practicing an easy routine everyday, you can keep your skin glowing and supple. We've got the tips you need to nourish your body head-to-toe.
Your eyes can be your biggest beauty asset. However, the delicate skin under your eyes can be one of the first places to show signs of ageing as well as stress and fatigue. Discover our few simple techniques can help you glow with youth.