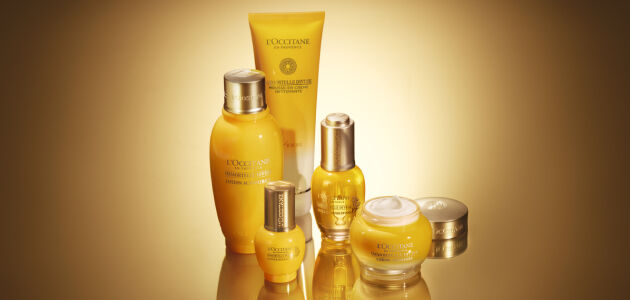 Immortelle Divine Collection
L'OCCITANE harnessed the anti-ageing power of organic immortelle from Corsica, an everlasting flower. Our unique formulas form a complete skincare line that fights visible signs of ageing and gives your skin a radiant glow. Discover this exceptional collection now.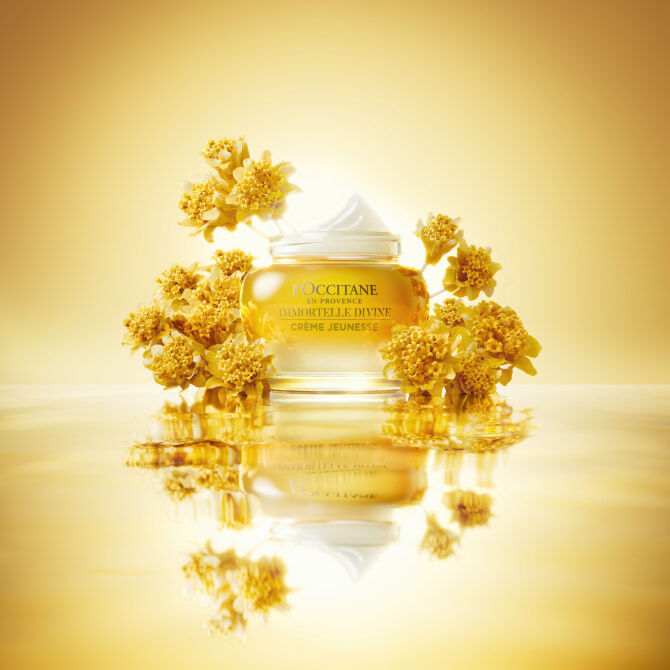 Youth Powered by Nature
Our best-selling Divine Cream is a cashmere-soft texture cream that fights against visible signs of ageing and helps to revive skin's youthfulness and luminosity. It helps skin regain its firmness and elasticity, for a smoother and brighter looking texture, feeling radiant with youth. Discover the full Immortelle Divine collection online.
Visible Improvement With Divine Cream*
Harnessing the power of 600 Immortelle flowers and their exceptional everlasting longevity, it helps correct the 5 main visible signs of ageing.
+12% RADIANCE*
+12% EVENNESS / SKIN SMOOTHNESS*
+14% SKIN DENSITY**
*Clinical scoring on 32 women after 3 months*
*Efficacy test by echography on 32 women for 84 days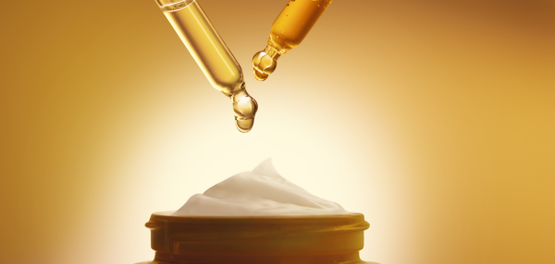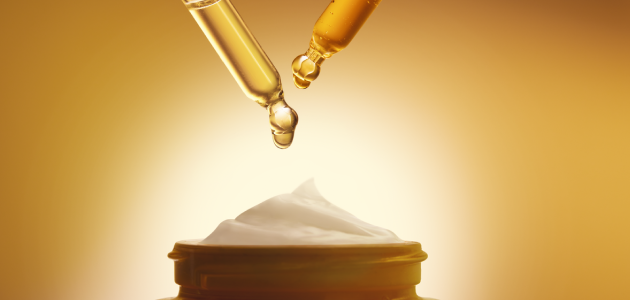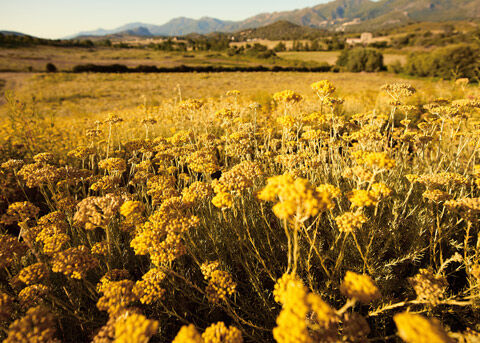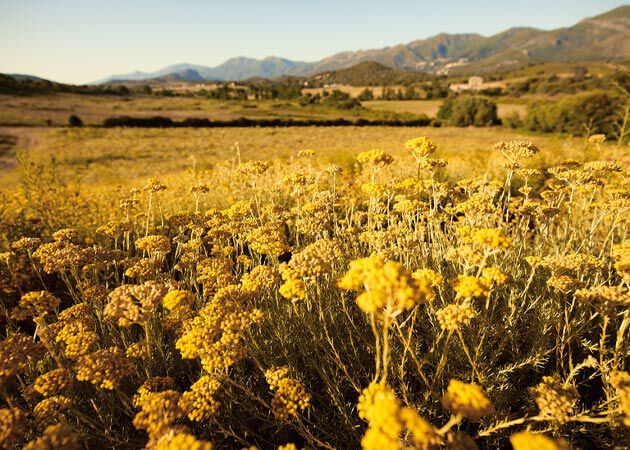 Our Immortelle ingredient is sourced exclusively from a sustainable supply chain in Corsica. Rich in antioxidants, the essential oil is extracted from the Immortelle flower, which helps to protect against the effects ageing.
Learn More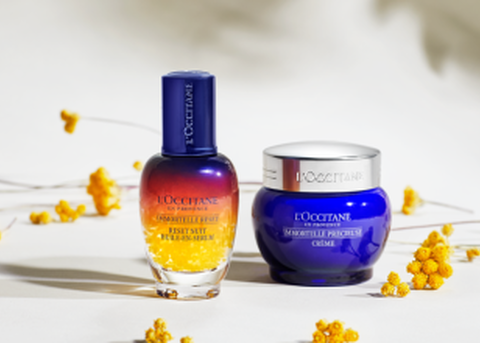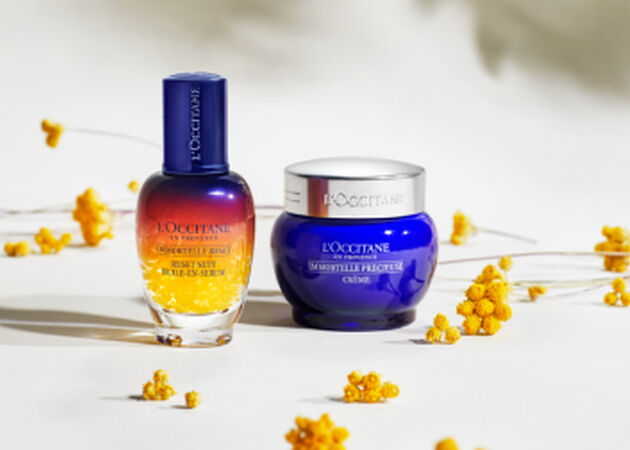 Achieve youthful, radiant and glowing skin with our full collection of anti-ageing skincare. Formulated with Corsican Immortelle, our anti-ageing products actively works to reduce signs of ageing including fine lines, wrinkles and dullness.
Shop Now