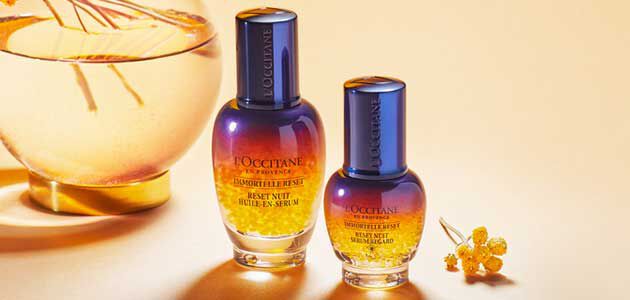 Immortelle Reset Collection
In Immortelle Reset, Immortelle essential oil is encapsulated in micro-bubbles. Those little bubbles keep immortelle vertues through time. Immortelle essential oil knows for her anti-aging benefits and helps to protect against external agressions. The Immortelle Reset Oil-in-Serum is applied before you sleep for skin that looks rested in just one night.
3 Steps To Reset
Featuring natural prebiotics, use this lightweight spritz as the first step after cleansing to maintain your skin's hydration balance and strengthen your microbiome for more radiant looking skin.
Shop Now
Our newly formulated night eye serum is the extra boost you need to help reduce dark circles, puffiness and expression lines. Reset night after night and enjoy a fresh, glowing eye area.
Shop Now
Our best-selling serum helps your skin by smoothing fine lines, soothing from daily stress factors, leaving a healthy glow. Use as part of your night routine when skin renewal is most active.
Shop Now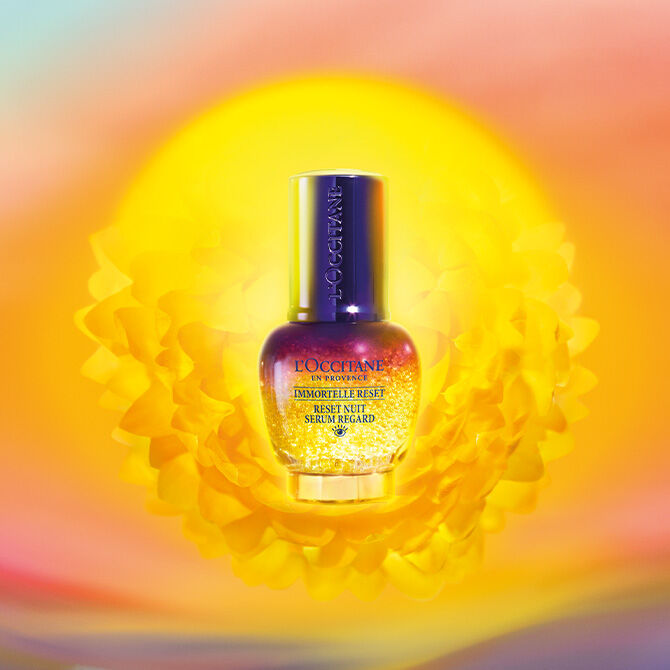 New & Improved Formula
Our best under eye treatment is now powered up with 10x more concentrated Immortelle Essential Oil and our new soothing Immortelle Extract, to target fine lines, dark circles and puffiness.
Made specifically for the delicate eye area, our under-eye booster gives the look of brighter, smoother, and more radiant skin - as if you got an extra hour of beauty sleep.
Wake Up To Visible Results
Using Reset Eye Serum After 1 Week
Dark circles are 32% less visible**
Eye contour immediately looks soothed and comfortable: 91%*
Skin looks rested: 84%*
Using Reset Serum After 1 Week
Skin looks rested: 100%***
Complexion has a healthy glow: 97%***
Fine lines and expression wrinkles are less visible: 90%***
*Tested on 33 women
** Efficacy test by image analysis on 33 women after 1 week
*** Satisfaction tested on 31 women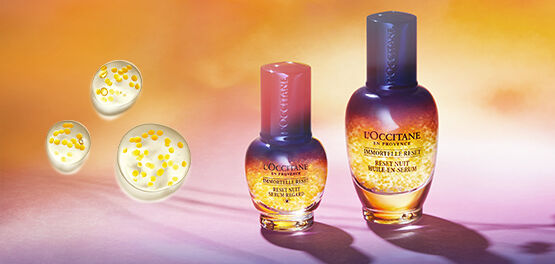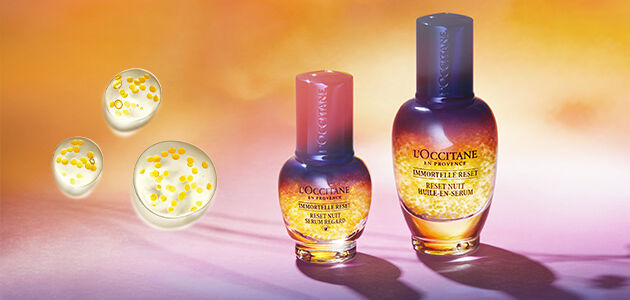 Boost The Benefits Of Your Moisturiser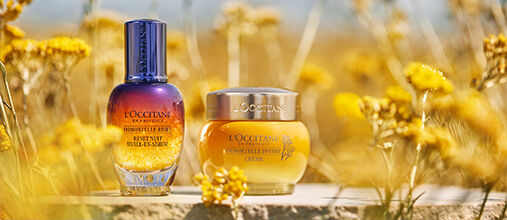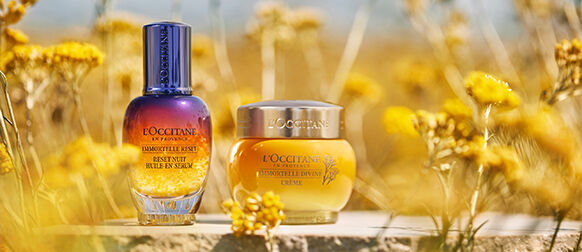 The perfect combination to wake up every morning with youthful looking skin.
100% of women would recommend using this duo*
94% of women say their skin feels nourished and soothed*
97% of women say their skin looks rested*
*Consumer test on 30 women after 28 nights when using Immortelle Reset Serum in combination with Immortelle Divine Cream.
Shop Divine Cream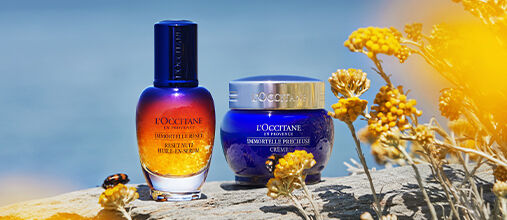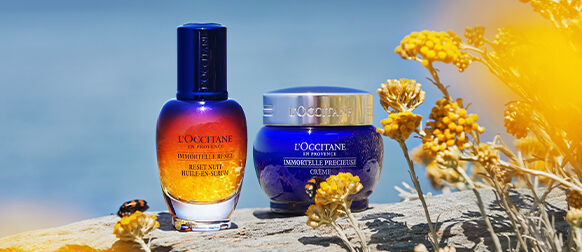 Your ideal duo for softer, fresher and revitalised skin plumped with moisture.
9/10 women recommend this duo*
97% women say skin tightness feels soothed*
86% women say skin texture seems improved*
*Consumer test on 35 women aged 40 to 65 years old using Immortelle Reset Serum in combination with Immortelle Precious Cream.
Shop Precious Cream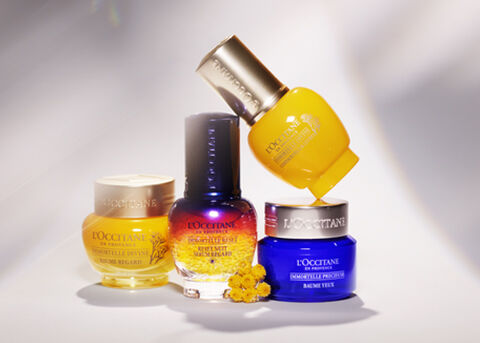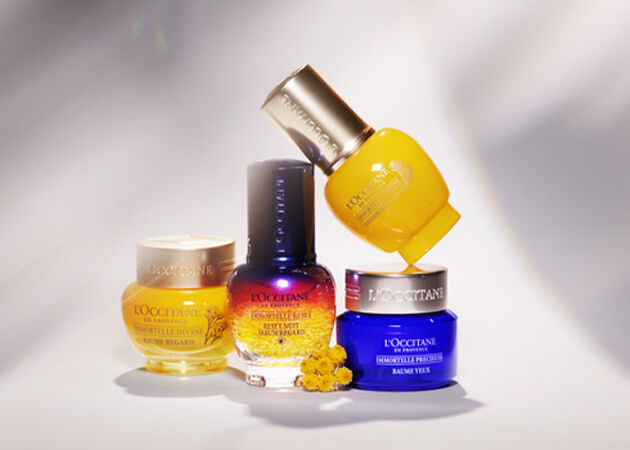 Finding the right under eye cream or serum for your skin can help you say goodbye to dark circles, wrinkles and dehydration. Discover our range of eye creams, eye gels, and eye serums to help tackle any concerns.
Shop Now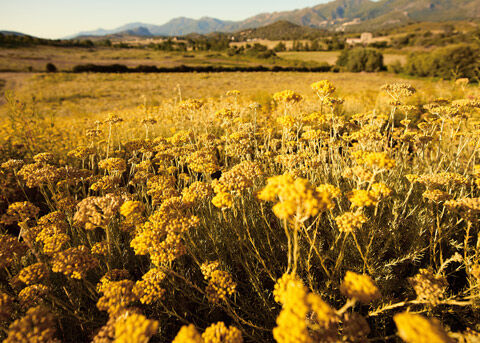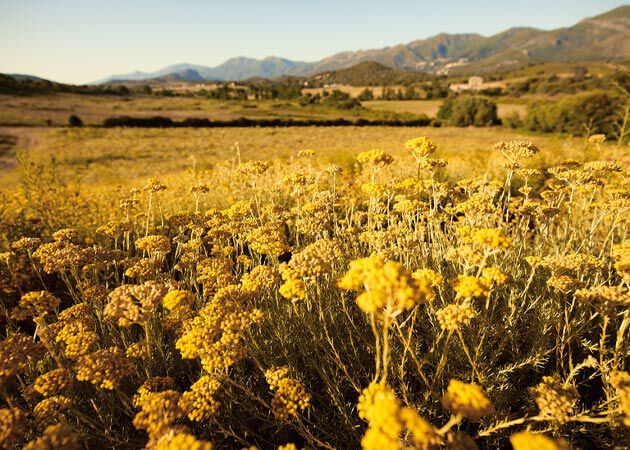 It's the everlasting flower - come what may, the Immortelle's golden colours remain just as vibrant as their first bloom. Its organic essential oil is rich in active ingredients that have exceptional anti-ageing properties. Shop the full Immortelle Reset collection online.
Discover More