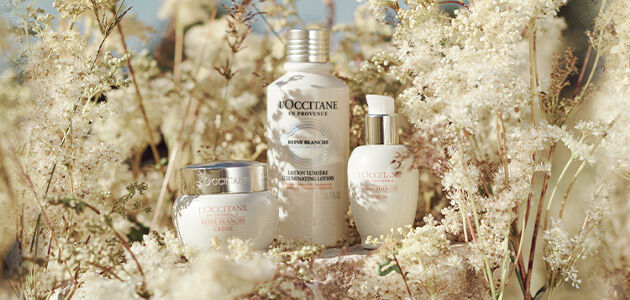 Reine Blanche Collection
Inspired by its immaculate beauty and unparalleled luminosity, L'OCCITANE has created the Reine Blanche Illuminating Collection for a radiant and translucent skin. Made with Reine des Prés (organic meadowsweet), our Reine Blanche brightening range contain natural salicylic acid - renowned for boosting luminosity and epidermal renewal. Day after day, the skin recovers its natural translucency and inner light.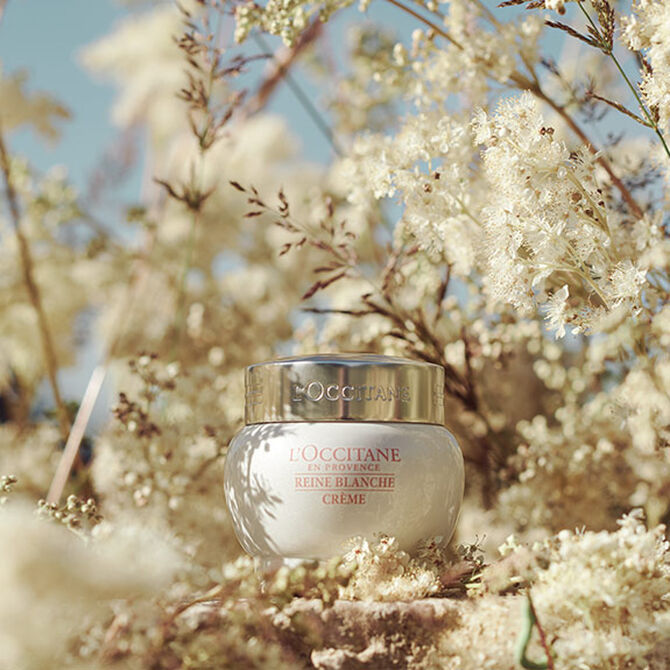 For Luminous, Brighter Skin
For centuries a flawless complexion has been the ultimate symbol of beauty and femininity. Discover our Brightening Cream to restore skin's brightness, and helps reduce the appearance of dark spots: preserving the immaculate radiance of the skin. Shop the entire Reine Blanche collection online.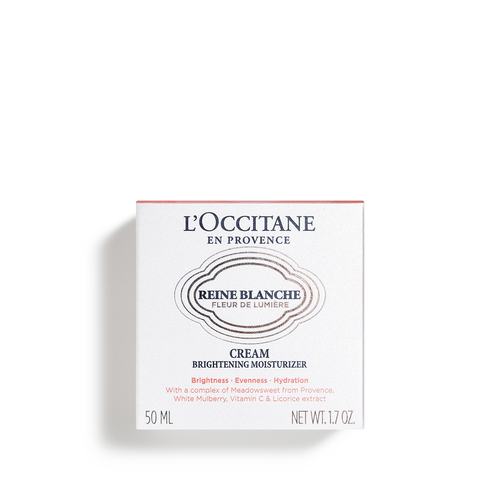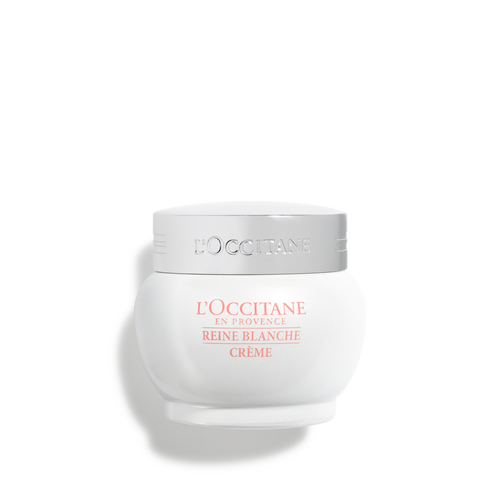 Reine Blanche Range
Uneven skin tone? Discover our Reine Blanche Collection with brightening properties to reveal luminous skin.
PROVEN RESULTS
Reine Blanche Brightening Cream: 88%* complexion is more even
Reine Blanche Brightening Serum: 84%* had an increase of luminosity of the skin
*Satisfaction test on 32 women after 4 weeks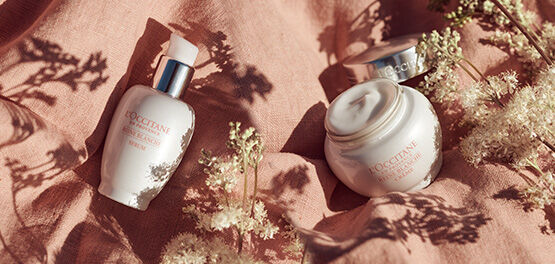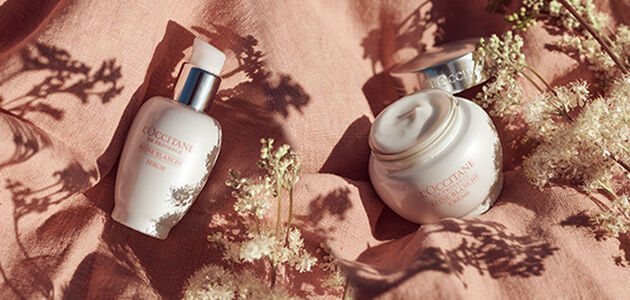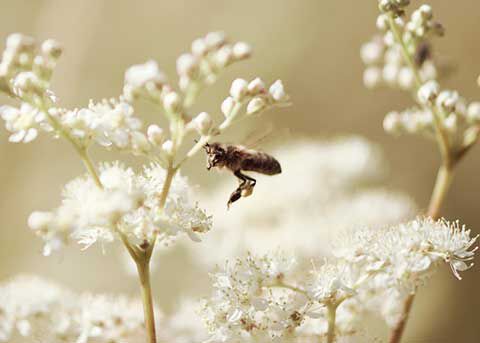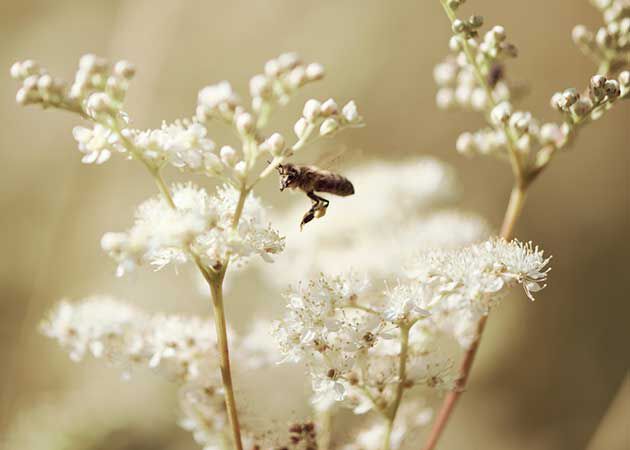 The collection captures the fascinating brightening power of the reine des pres (meadowsweet) flower which illuminates its petals over time from pale yellow to radiant white.
Learn More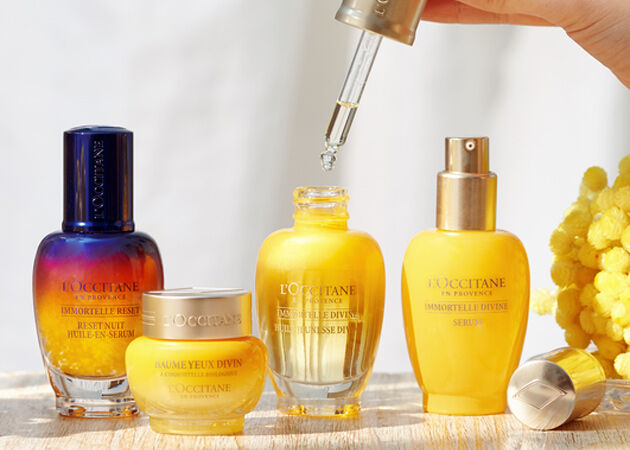 Brighten your skin and reclaim its natural luminosity with our selection of serums, masks, creams and toners to help illuminate and refresh.
Shop Now